La Fura returns to India with the large-scale show 'Aruna and the Raging Sun'
Tweet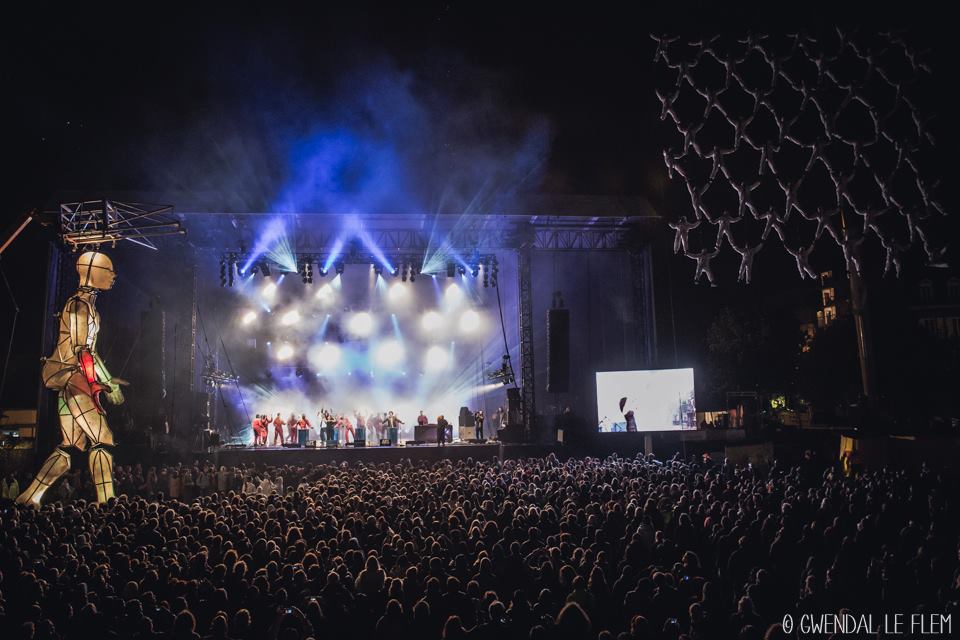 Published 06/02/2018
Based on the famous Indian legend of Aruna, this large-scale outdoor performance from the company Graeae, in colaboration with La Fura dels Baus will be one of the largest spectacles that the city Chennai has ever seen. It will be for free, part of the UK/India Year Culture, during next 24th of February at Marina Beach.
Working with up to 100 disabled and non-disabled performers from Chennai and La Fura dels Baus, Aruna and the Raging Sun tells a story of disability, climate change and modern India, using giant puppets, disabled aerial performers 50 metres in the air and large scale projection to draw in crowds of up to 20,000.
Mother Earth creates the world as paradise. All is calm and tranquil, until Humanity starts to pollute the planet and devastating nature's beauty. Furious, Mother Earth orders The Sun to scorch the world, believing humans to be evil.
But humanity shows that there is still good within them, and begs for forgiveness, promising to change its ways. In he compassion, Mother Earth relents and feels pity for humanity. She tells The Sun to stop. But it's too late – once he begins his destruction, the Sun refuses to stop. Legions of humans go to fight The Sun, each one failing.
Desperate, Mother Earth creates Aruna, who is born disabled, and who travels to The Sun to confront it to the laughter of the warriors that had gone before. Aruna's belief is so great, that he absorbs all The Sun's rays and defeats him. Joyous, Mother Earth celebrates by creating the next evolution of life, and humanity is revived.